RideLondon will take place on Sunday 29th May 2022
The iconic RideLondon-100 is returning for the first time since 2019.  Alongside the 100 mile race there are two shorter distances for those who want to take part but enjoy a shorter ride.  You are now able to experience the atmosphere of RideLondon by cycling 30 or 60 miles, all whilst helping vulnerable children in Surrey thrive.  Take part in any of the three distances and you will be able to experience the epic start and finish in Central London.  Riding with Eikon and raising vital funds means that we can be there for more children who need someone to turn to.
There is still time to sign up to any of the three races, so why not challenge yourself, whatever distance you choose!
If you decide to ride 100 miles for The Eikon Charity, you can sign up with us.
You can sign up for RideLondon-60 or RideLondon-30 directly with RideLondon.  If you sign up for the 60 or 30 mile races, or if you have secured a ballot place in the RideLondon-100 and would like to fundraise for us, then please email us so we can begin supporting you as soon as possible.
Find out more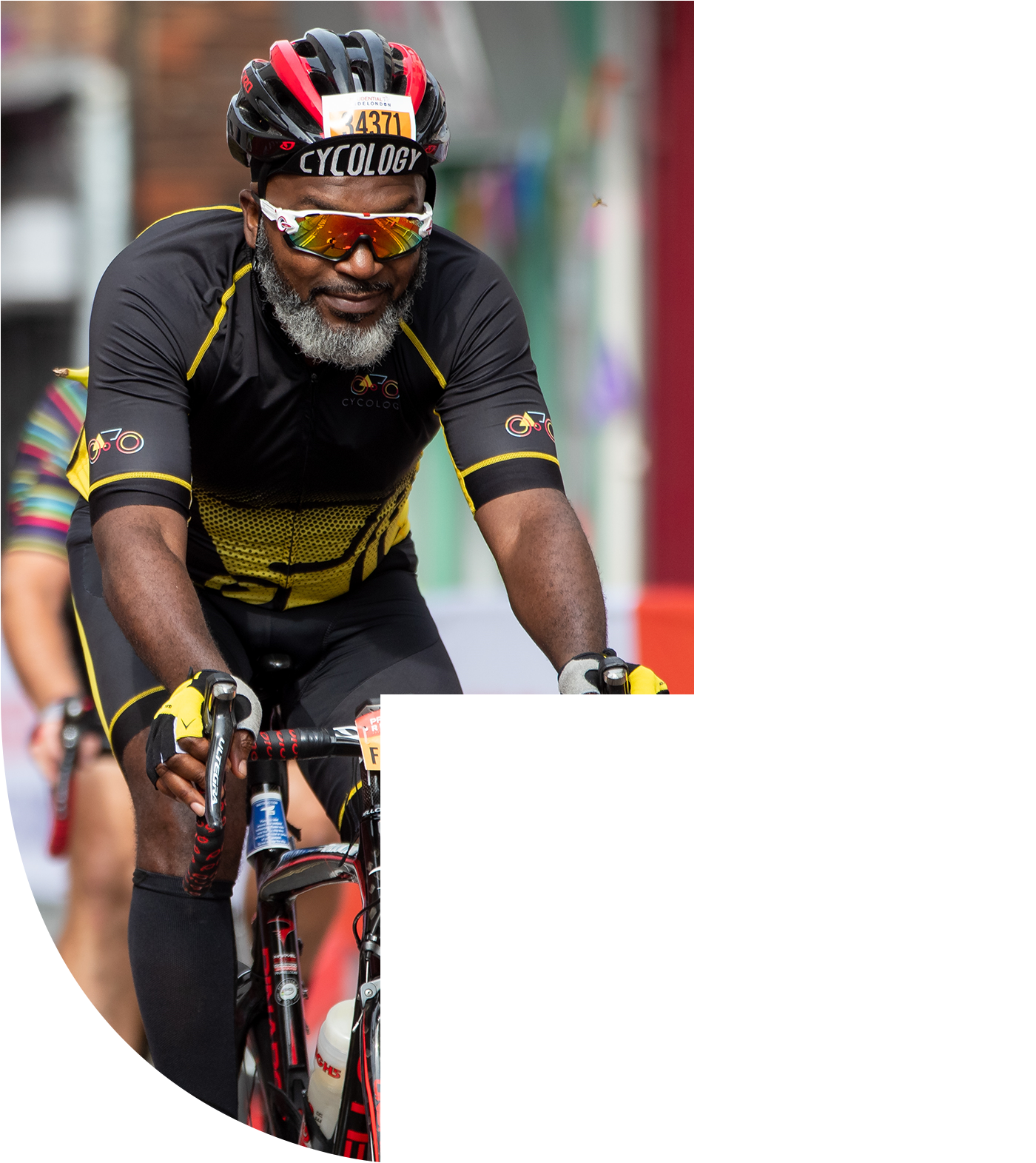 What are the minimum fundraising targets for each race?
RideLondon-100 is £500,
RideLondon-60 is £200,
and RideLondon-30 is £100.
Taking part in any of these challenges will help ensure a child facing complex issues receives the support they deserve. Cycle any length with Eikon and you will receive dedicated, expert support with your training and fundraising, as well as…
an Eikon Charity branded cycling jersey to wear as you train
a finishers medal
a fundraising pack and help with setting up your fundraising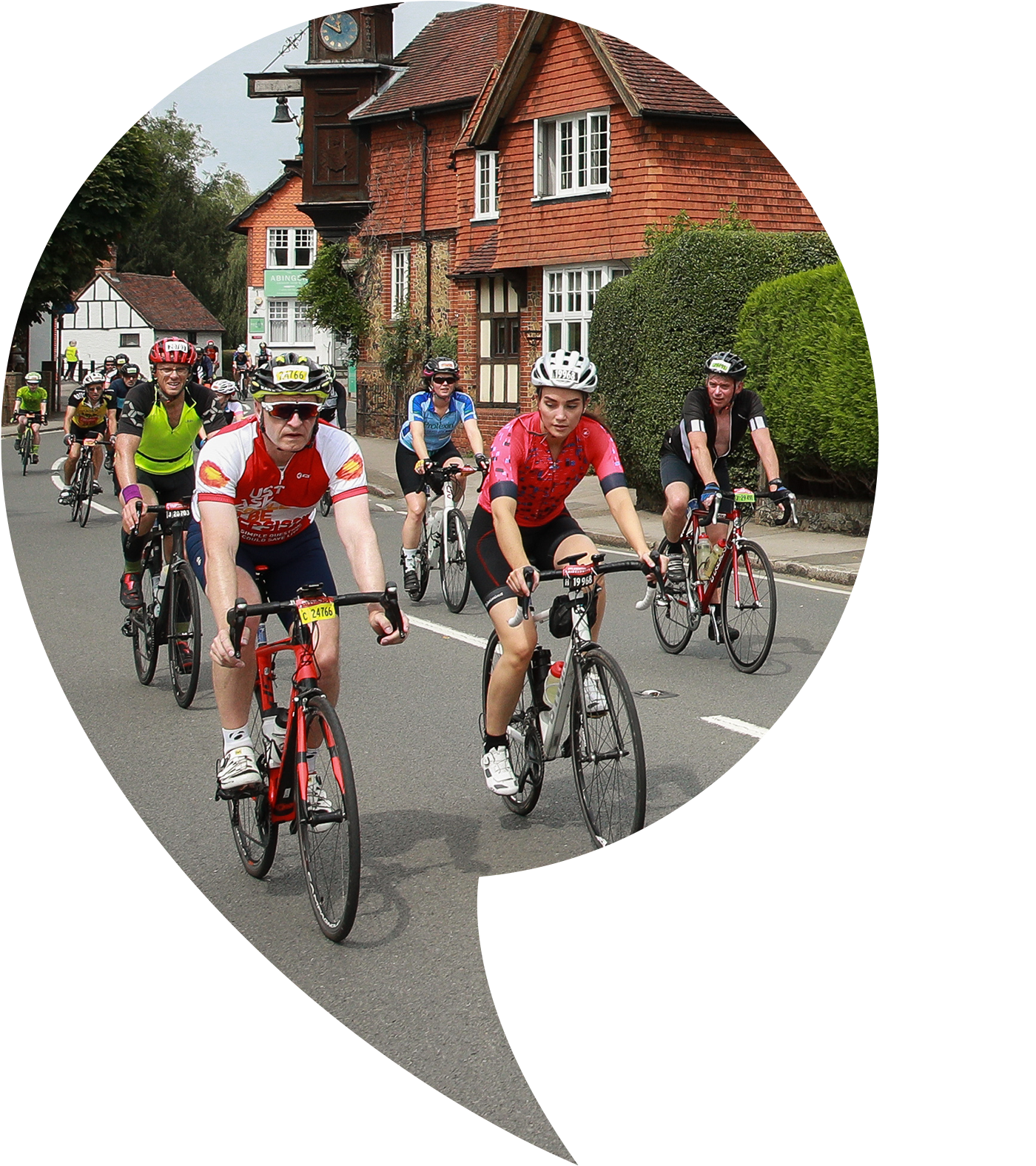 Chris Hickford MBE, Chief Executive of Eikon, says:
"In nearly 30 years of The Eikon Charity's existence we have not seen the wellbeing of children and young people be so low. More children than ever are really struggling. By taking on a RideLondon challenge and raising money for Eikon, you can help us provide more caring and committed professionals in schools and communities across Surrey who support these children through their challenges and to improved health. Please get involved and fundraise so that we can be there for more children who need us. Thank you."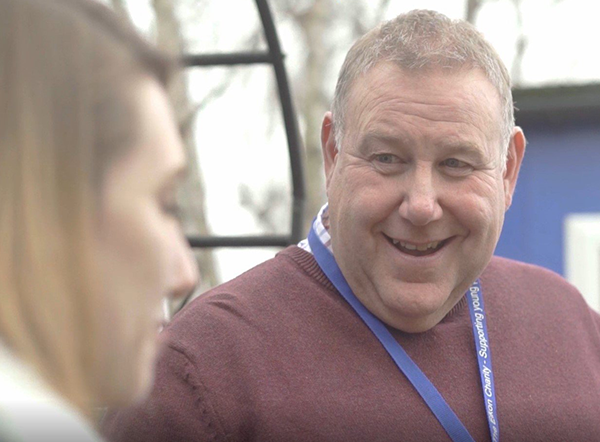 Get involved
The money our cyclists fundraise will make a huge difference to children struggling throughout Surrey.  It will help us provide more one-to-one support sessions, lunch clubs, youth specialists in schools and lots of other key services which give children a safe place to turn to.
Challenge yourself and do something incredible for young people in Surrey.  Every mile will bring us closer to changing a vulnerable child's life.
Help us spread the word
Encourage your friends, family and colleagues to ride for Eikon by sharing this blog post and our social media posts.
Sign up to RideLondon-100
Sign up to RideLondon-60
Side up to RideLondon-30