London Marathon and Virtual London Marathon will take place on Sunday 23rd April 2023.
This year, there are two ways that you can enjoy the iconic London Marathon race and give children in Surrey a safe place to turn to. You can either:
join over 50,000 runners in the streets of central London or
take on the Virtual London Marathon and tackle 26.2 miles at your own pace, on a course that suits you.
Take part in either marathon and you will be helping us give a vulnerable child in Surrey a safe space, where they can be themselves and get support from our dedicated practitioners to overcome the challenges they are facing. Running with #TeamEikon and raising vital funds means that we can be there for more children who need someone to turn to.
There is still time to sign up to either race, so why not challenge yourself, however you choose to tackle a marathon!
Image credits: AAT-events, Epic Action Imagery and Surrey Half
Find out more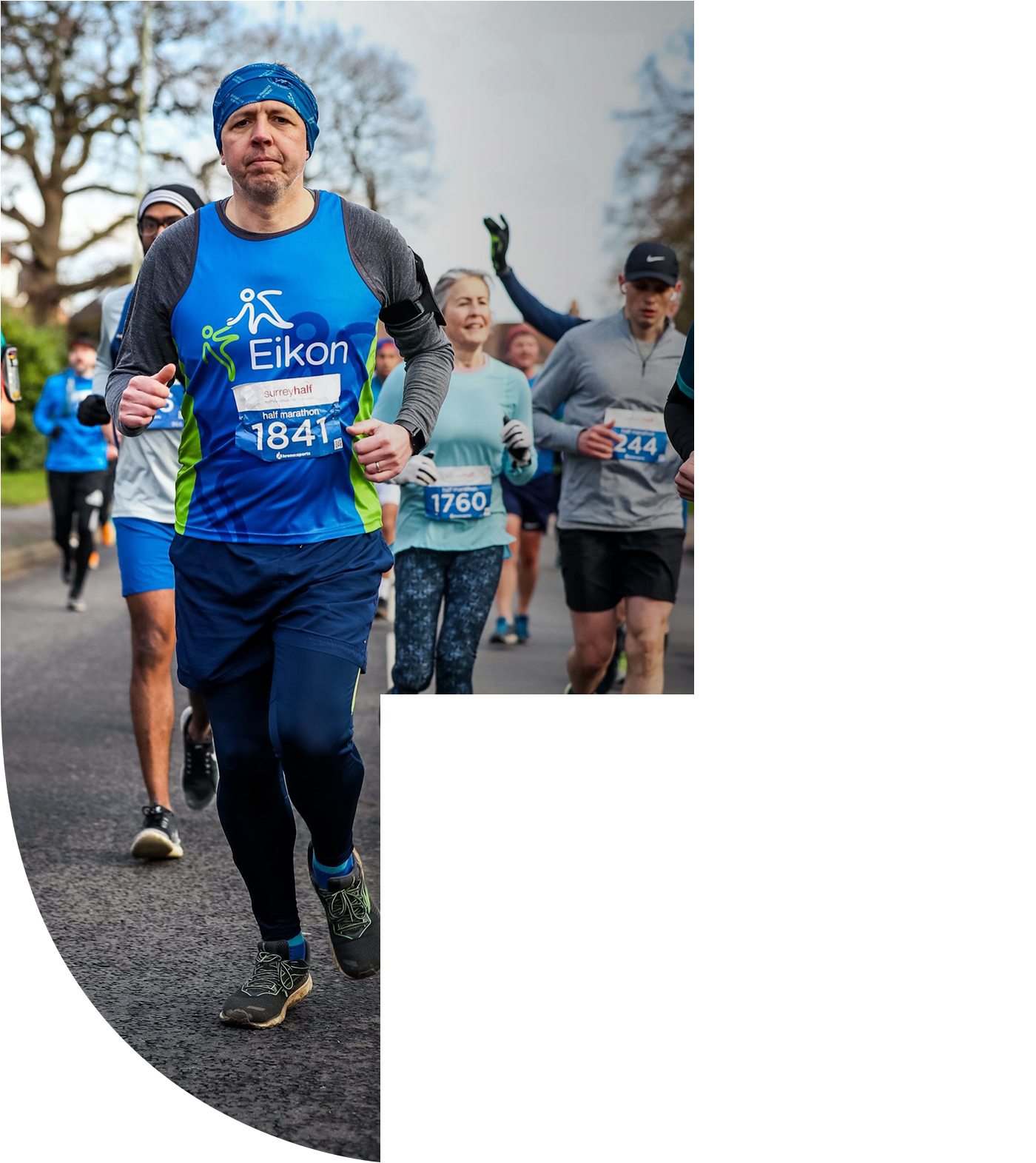 What are the minimum fundraising targets for each marathon event?
London Marathon is £2,000
Virtual London Marathon is £300
Taking part in either marathon will help ensure a child facing complex issues receives the support they deserve. Join #TeamEikon and you we will support you from start to finish, as well as…
an Eikon Charity branded running vest to wear as you train
a finishers medal
a fundraising pack and help with setting up your fundraising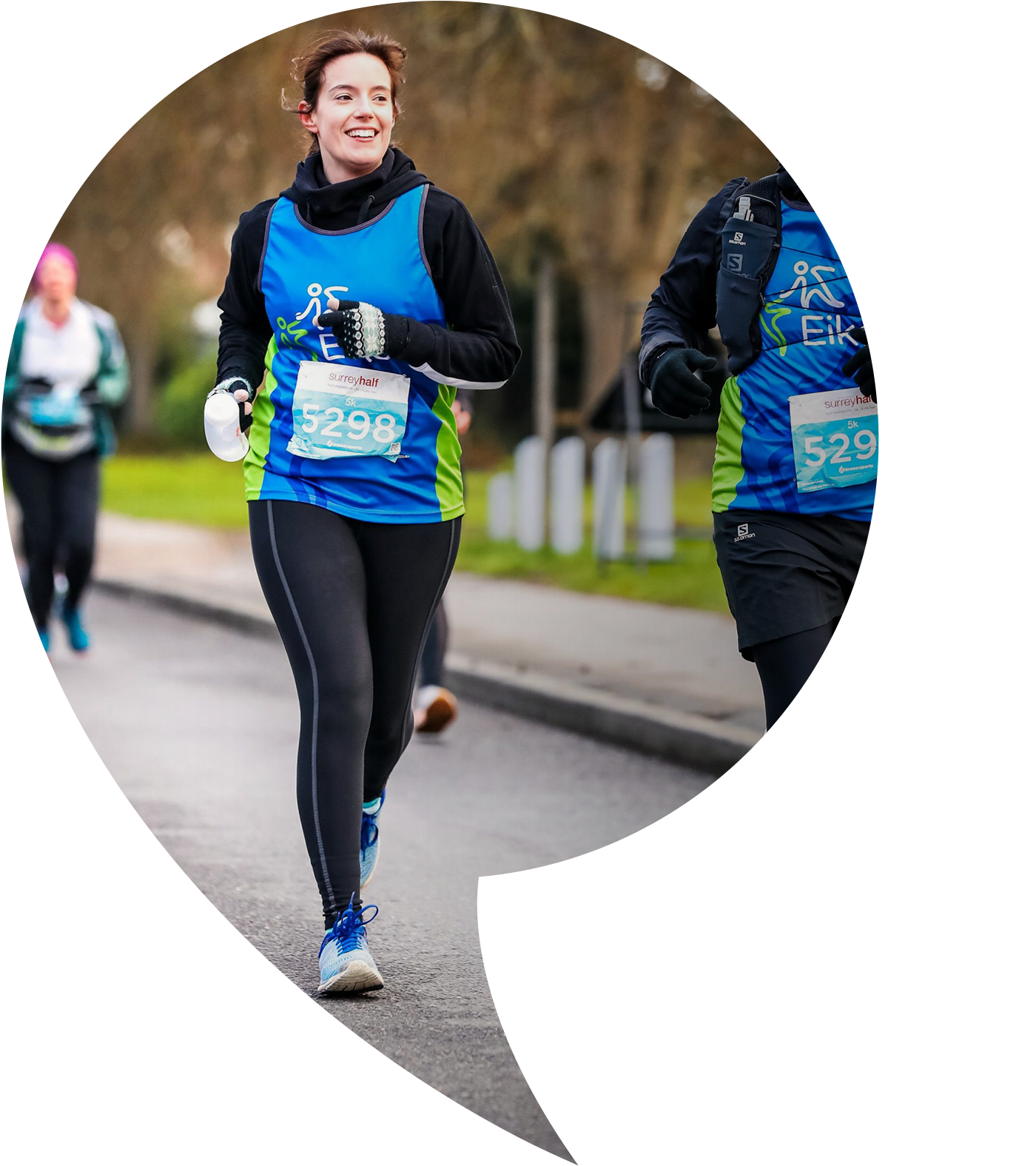 Fatima took on the London Marathon and Virtual Marathon challenges to help at-risk children.
"Taking part in both the London Marathon last year and the Virtual Marathon in 2020 not only changed my life in terms of overcoming the mental and physical challenge when you're training to run 26.2 miles, but it also helped changed the lives of so many children and young people through raising vital funds for The Eikon Charity. The entire experience has been life changing; I couldn't recommend it enough! Do it! You will not regret it."
Challenge yourself and do something incredible for young people in Surrey. Every mile will bring us closer to changing a vulnerable child's life.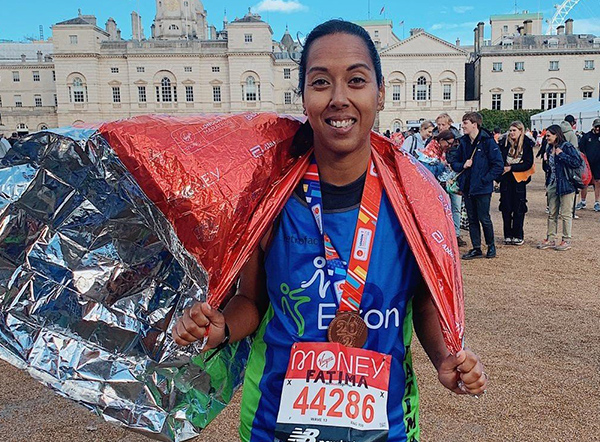 Chris Hickford MBE, Chief Executive of Eikon, says:
"In nearly 30 years of The Eikon Charity's existence we have not seen the wellbeing of children and young people be so low. More children than ever are really struggling. By taking on either marathon challenge and raising money for Eikon, you can help us provide more caring and committed professionals in schools and communities across Surrey who support these children through their challenges and to improved health. Please get involved and fundraise so that we can be there for more children who need us. Thank you."