Supported by Tracy, Emotional Wellbeing Practitioner (specialist in supporting LGBTQ+ young people)
I came to Eikon because I had recently come out as trans+ and I was really struggling with my mental health. I wanted to die because I didn't feel like I was understood. I hated my body, and no one could help me.
I met with Tracy, and we did one-to-one sessions. We would spend our sessions exploring my questions and feelings of hatred. We looked at loving myself and accepting my body – this is still a journey.
In the sessions, we focused mostly on my wellbeing, finding strategies to help me be kinder to myself on the journey and how to find ways to reach out without hurting myself.
I have really valued the one-to-one sessions with someone who understands the LGBTQ+ journey – this provides a level of safety that I wouldn't get with other people. Tracy is safe and we laugh a lot which helps build my wellbeing, despite it often dropping once I don't have the sessions.
The support has helped me in ways I cannot tell you. The one-to-one sessions have given me space to share and be honest, which has given me the confidence to be open with those around me. I know the journey is long and often quite bumpy because society isn't set up for me. Some days are better than others, but I know from having these sessions I will make it, because I have people who love me, accept me, and are willing to help me.
Thank you, Tracy, for all your support, encouragement and sharing. You really have saved me along my journey. I'm not sure what I'd do without you.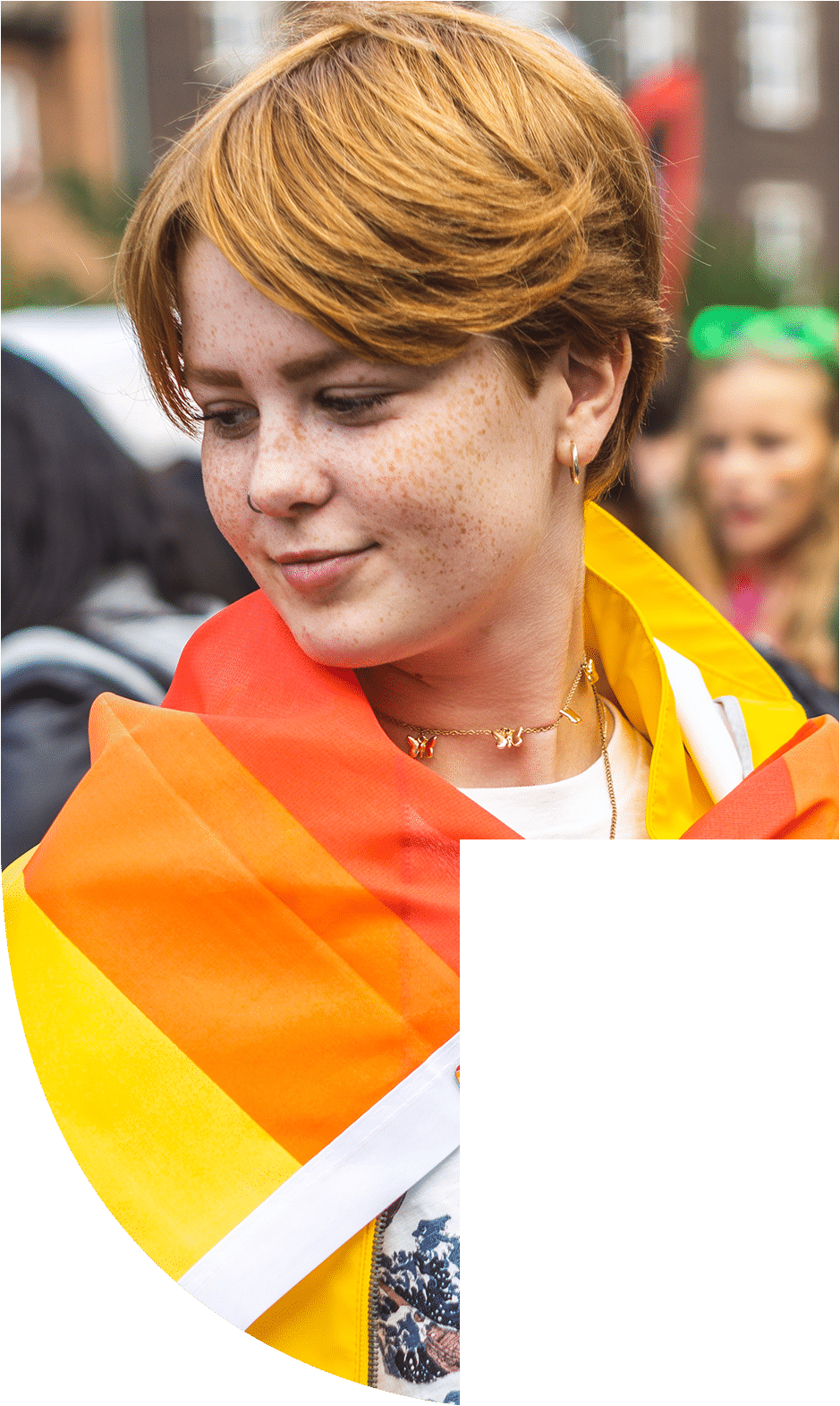 Trans+
Trans+ (or trans*) is a term that can be used to encompass various transgender identities including binary trans identities, non-binary trans identities, gender non-conforming & intersex people. This young person used it as "an umbrella term" to "define my trans identity in the broader sense and identifying myself becoming who I am".
LGBTQ+ support

donate
Your support makes a difference. You can help the children and young people of Surrey today with a gift that can help support them for a lifetime.
Find out more