School transition resources
Smart Moves®
Skills to increase resilience
Smart Moves® is a programme (free for schools in Surrey) of evidence-based short sessions to give young people small learn-able skills (Smart Moves) that increase resilience.
It has been rolled out across schools in Surrey, Stafford, Middlesbrough and Sussex and can now be found in 30 different counties across the UK.
The new look Year 6 Smart Moves® books are now available to order. We listened to feedback and have made changes to the design and activities. There is now a focus on real world situations faced when young people move up to secondary school and healthy habits around online activity. The books are free for Surrey schools and the cost of printed booklets for schools outside of Surrey is £54 per class pack (32 books and 1 teacher pack).
Printed booklets for Year 7 are free for Surrey Schools only. Schools outside of Surrey are welcome to purchase the books, £64 per class pack. Please complete the 'order now' form and an invoice will be sent to you.
If you are new to Smart Moves®, please complete the online training before rolling out the programme in your school. This will enable you to get the most from the programme and ensure it's success.
Online training
Order Smart Moves books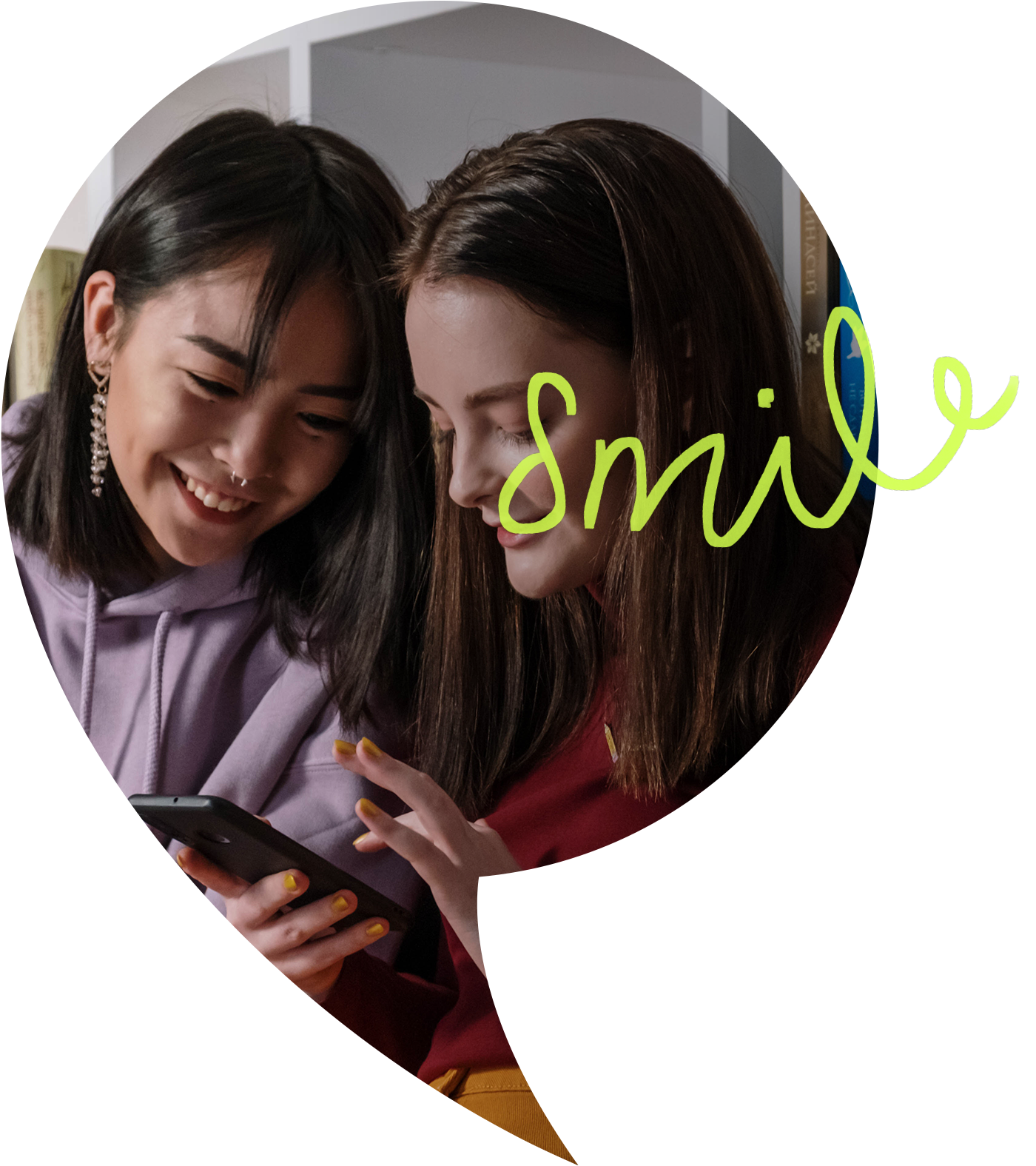 What is covered in the resources?
Smart Moves® is an engaging, interactive and easy to use programme which has been developed in consultation with teachers and young people. It is based on the Resilience Framework (developed by Prof. Angie Hart and Dr. Derek Blincow, with help from Helen Thomas and a group of parents and practitioners) and the resources produced with Hove Park School, Boing-boing and YoungMinds.
Independent research byRoyal Holloway University of London shows that school-based programmes such as Smart Moves® can significantly improve resiliency for young people. This is exciting news for schools keen to positively impact young people's resilience, behaviour and progress. View the Smart Moves Assessment Report for more information.
The programme was featured in Children and Young People Now in February 2019 as an effective case study in building resilience in the transition from primary to secondary (read the article here).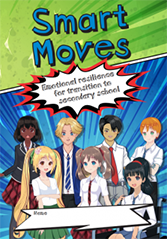 Impact
Smart Moves® equips young people with a range of "smart moves" they can make when things get tough, increasing the protective factors in their lives and helping them to thrive.
The Smart Moves® Programme helps students to develop life long resilience which helps address some common anxieties when transitioning from Year 6 to Year 7 and into Year 8. Using consistent language and models across the school phases helps young people to embed the newly learned resilience skills.
Smart Moves® Years 6, 7 & 8
Smart Moves® began when schools shared with us that they were experiencing an 'anxiety-epidemic' around transition. These resources have been specifically designed to increase resilience, and are particularly focused on helping students to prepare for the transition from primary to secondary school. It is a flexible programme and can be delivered in a variety of formats to meet the needs of your school.
Before using the resources we recommend that any staff involved with delivery complete the online training. This will ensure that the resources are used to their full potential to create a successful programme for your students.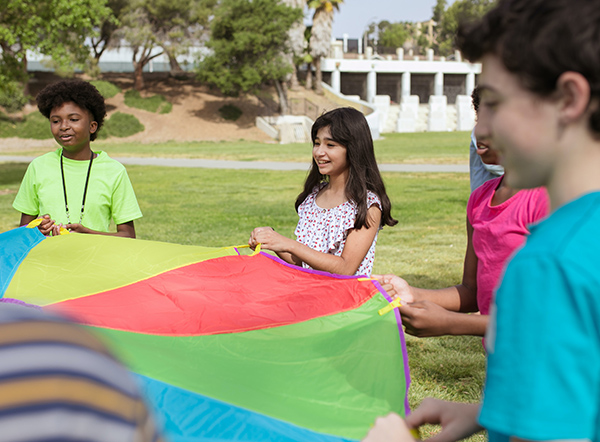 Year 6
We know from our work with schools that the transition from Year 6 to Year 7 can be a stressful time for young people. The Year 6 student books are a great place for students to explore thoughts and feelings as well as providing a useful long-term resource to refer back to in times of stress.
Year 6 Suggested Programme Structure: – 15 x 30 min sessions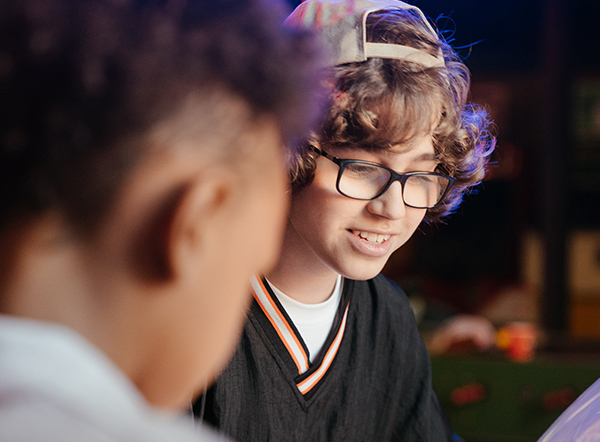 Year 7
Year 7 can be a difficult time for young people as they start secondary school, Smart Moves® is a resource which equips students with life-long resilience skills – helping them to learn how to cope when things are tough.
Year 7 Suggested Programme Structure: – 24 x 15 min sessions (ideally suited for tutor time) or 12 x 30 min sessions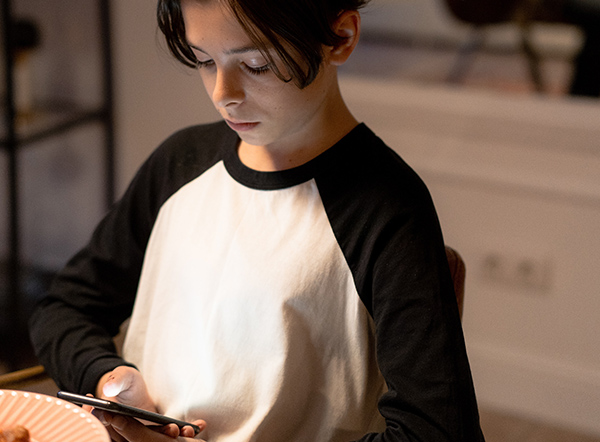 Year 8
Smart Moves® for Year 8 is a downloadable resource which has been designed to help you keep the momentum of learning and sharing together to build resilience and foster good relationships. It is a follow on programme and therefore assumes staff and student knowledge from the Year 7 sessions. If you have not yet completed Smart Moves in Year 7 then please start with that programme.
To keep these sessions easily accessible, some ideas require more preparation and your own preferred interpretation.
Supporting children with special educational needs and disabilities with transition
Smart Moves Next Steps is our newest edition of Smart Moves, launched in 2022 to support children with special educational needs and disabilities transition to secondary school. Created in collaboration with outreach workers from Surrey Autism Outreach Service and SENDCOs from Surrey primary and junior schools', this programme has been adapted to include clearer imagery, explicit instructions, and greater emphasis on supporting change.
Smart Moves Next Steps can support smaller groups of pupils that have SEND or those that attend nurture / ELSA groups that would benefit from a softer approach to supporting transitions. The Next Steps program follows the same themes as the original Year 6 programme, enabling pupils to join their peers in discussions around secondary school outside of their Smart Moves session. Sessions can be delivered by SendCo's or Learning support assistance that have experience of running targeted group work.
Our training videos provide you with top tips to consider before, during and after the sessions and we recommend anyone carrying out Smart Moves Next Steps watch these prior to starting the programme.
Order Smart Moves Next Steps books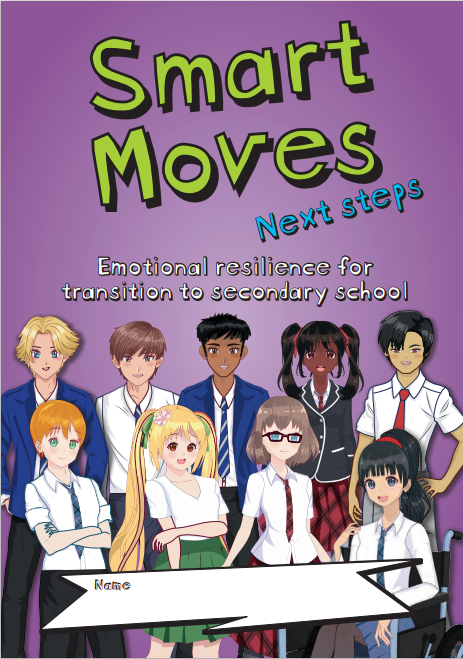 Smart Moves
Assessment Report Royal Holloway University of London
Independent research commissioned by youth charity Eikon shows that school based programmes such as Smart Moves can significantly improve resiliency for young people. This is exciting news for schools keen to positively impact young people's resilience, behaviour and progress.
The research conducted by Dr Watling and her team at Royal Holloway University of London asked more than 900 young people from 10 schools about their resilience and wellbeing as an independent assessment of the Smart Moves programme.
This included an assessment of children's resiliency, wellbeing, and behaviour before and after engaging with the Smart Moves programme. Findings demonstrated that pupils who had low to average resiliency pre -Smart Moves, had significant improvements in resiliency on completion of Smart Moves and in a group who were visited three months later, their resiliency level did not drop to previous levels.
Importantly the research also showed that both teachers and pupils felt that through using Smart Moves they were able to build confidence around their capability (e.g. transition to secondary school, dealing with new situations, building friendships and to be able to cope when they begin to worry.) Children also reported they were better able to communicate about feelings, to understand how others may be feeling, and to engage in conflict resolution.
The report from the work of Dr Watling and her team at Royal Holloway University of London also shows that where there is success in enhancing resiliency, it can positively impact both wellbeing and behaviour. These findings indicate the wider benefits of building both resiliency and wellbeing for pupils' behavioural outcomes. The assessments included Kidscreen 27 and the Strengths and Difficulties questionnaire to assess pupils' behaviour.
Read the full report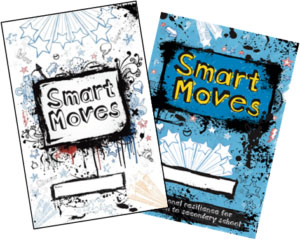 Smart Moves FAQ
Does 'Acceptance' mean that I have to tolerate bad behaviour?
No. Acceptance is about accepting circumstances in a young persons life that are outside of your control and concentrating on what can change rather than getting distracted by what we wish was different.
Can I use Smart Moves one to one or just for our vulnerable children?
How you use Smart Moves in your school is up to you. However we recommend that you use it for all students, universally, as part of the whole school approach. All students will face adversity and challenge at some point and have strengths and insight to contribute to the sessions and class discussions. We can't predict or prevent what will happen in a student's life and therefore everyone can benefit from learning resilience skills.
Do class teachers and tutors have to deliver Smart Moves?
Other professionals in your school can deliver Smart Moves if required. However Smart Moves it is good to consider that the trusted relationship building that happens between the teacher / tutor and young people during Smart Moves. This is a valuable relationship and sits most effectively with class teachers / tutors.
Is there a Smart Moves programme for parents?
We recommend that you tell parents about Smart Moves and send them the letter and share the info-graphic in the resources section. You may like to discuss with your students how they would like to share what they have learnt with their families. However Smart Moves is designed to be student led in a school setting – it is not designed to be delivered by parents.
What if I can't do all the activities in the session plan?
You may find that you have more material that you will always need or have time to complete in a session, we would encourage you to stick with great conversations within your class rather than pressing on to the next activity. If you are able to, pick up other activities on another day.
We have vertical tutor groups so can't run Smart Moves in tutor time?
Smart Moves can be run in PSHE classes across the year group.
I want to read more about the Resilience Framework and the work of Boingboing.
Please read the suggested reading and visiting www.boingboing.co.uk for information.
Is Smart Moves just a one off initiative?
Smart Moves supports young people with resilience building skills for life and not just around transition. Therefore it is a great starting point for a whole school approach to building resilience and wellbeing. Teachers and tutors can adopt a new language around 'what is a Smart Move here?' and reference the tools provided through out a young person's school experience to embed the learning. Please contact us if you would like to know more about a whole school approach.
Why are Smart Moves student books and teacher guides such great value?
Eikon is a registered charity based in Surrey that received CAMHS Transformational funding to create, pilot and roll out Smart Moves for all Surrey Schools. This means that Smart Moves is made more widely available we only need to cover the cost of materials, updates and and administration.